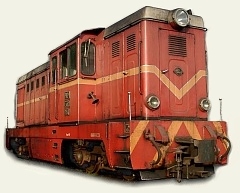 From 23.08.2010 tabor.wask.pl ends its more than 8 years of activity. I do not plan any updates, but because some people use this service, so I leave it as an archive valid until August 2010.
At this point I want to thank you all for agree to share their knowledge about polish narrow gauge rolling stock: Pawel Korcz, Marek Szymanski, Piotr Staszewski, Michal Zajfert, Jan Szponder Geoff Jenkins, Sylwia i Marcin Wojda.
Now I give myself entirely to my second hobby, which is model railway.